Expertly Transform Relationships and Build a Thriving Couples Therapy Practice with the RLT Certification
Learn to work confidently with even the most challenging cases with the deepest training in the Relational Life Therapy model from leading therapist Terry Real.
Apply today to start on your path to RLT mastery.
Deepen Your Expertise. Strengthen Client Outcomes.
Learn the practical strategies and interventions to help restore intimacy in even the most fractured relationships.
With the Relational Life Therapy Certification, you will learn how to:
What is the Relational Life Therapy (RLT) Certification?
Providing you with the tools you need to excel as a couples therapist or relationship coach 
Click "Apply Now" below to start your application—it only takes 5 minutes
and helps us determine the most suitable Certification pathway for you. Once you submit your application, our team will review it and reach out to finalize your enrollment or ask any follow-up questions.
How Does the RLT Certification Work?
The RLT Certification is delivered entirely online via a blend of self-paced study, observation, and guided practice. 
Pillar 1: RLT Core Curriculum
Build your understanding of the RLT techniques and cultural context via 30 hours of on-demand video trainings from Terry Real, spread across three levels:
Establish a strong foundation in RLT, including how it differs from traditional therapy and the three RLT phases.
Learn how to move beyond the initial session and create the right course of therapy.
Establish a strong foundation in RLT, including how it differs from traditional therapy and the three RLT phases.
Pillar 2: Special Topic Courses
Short courses to explore specific topics in more detail and develop your own relational skills. Depending on which Certification you take, you will study up to 5, on topics including the neurobiology of RLT and developing your own relational skills. 
Pillar 3: Case Work with Terry Real
Observe Terry's sessions with couples and individuals in real-time with live Q&A or expert commentary: 
Continuous Education Calls
Join Terry's Real Life membership for the duration of your studies. The community meets 5 times per month (including 2 live calls with Terry). You will grow your skills, receive input on challenging cases, and access training on the business side of your practice.
Couples Experiential / Men's Intensive Observation
Observe Terry live at work with five different couples in the Couples Experiential or with five individual men in his Men's Experiential. Watch him utilize the RLT tools in real time and see the results first-hand. You also have Q&A time with Terry to ask questions, and share observations.
Pillar 4: LIVE Practice and Integration
Refine your skills working in small, supportive practice groups facilitated by the RLT faculty.
Put theory into practice working in small groups of max. 10 students, guided by the RLT faculty. Each practicum contains live lectures, video clips of Terry working with couples, group discussions, and role plays to dive deeper into the content.
As you begin to incorporate your learnings into your daily work, you undertake small group mentoring (group size 5-7 students). Each session will focus on one student with space for case sharing, personal reflection, and questions from all participants.
Case reviews are required for successful certification. You will submit recordings of your work using RLT and an accompanying case conceptualization which will be assessed by the RLT faculty.
What Becoming an RLT Certified Therapist or Relational Coach Could Do For You…
Some of the benefits certified RLT practitioners report include:
"I've done all kinds of trainings over the years but never found a model that truly fit for me. I had become "eclectic" in my approach, never really mastering any one approach. I longed for a model that encouraged me to myself—open, authentic, and most importantly, effective. I found my home in RLT.

My practice was already very successful, but since RLT certification, it's skyrocketed. I had to close my practice to new clients. It's also allowed me to be more selective about the clients that I work with. And I'm re-energized by the work: I used to be worn out working with couples, but now I love it. Success and making a difference is a powerful antidote to burnout!"
"The practical and positive approach of RLT has helped my clients see change almost immediately. By weaving past trauma and its impact on relationships and by building new skills together, my clients have expressed new deep and meaningful connections. RLT is not just a training program, it is a community that works in unity to offer ongoing support to therapists as well as clients."
"The gift of RLT work for the therapist is that you cannot provide this work for your clients without diving into yourself and one's own personal growth. Which then trickles (or is a waterfall) into our own personal life and relationships that gives me permission to grow, hold myself accountable, see my children's actions and perspectives change while we all challenge to love ourselves at the same time. On a professional level, I have seen clients that have been stuck for years/decades begin to show growth and move towards their authentic self with pride, dignity and confidence that they've never experienced before. Life Changing…."
The RLT Certification is suitable for:
Other health professionals may also benefit. To see if it's the right fit for you, click "Apply Now" to complete a short 5-minute application.
Welcome to a Radical Model That's Changing the Face of Couples Therapy
Relational Life Therapy (RLT) is an innovative approach to couples therapy that breaks many of the rules of traditional therapy. 
Developed by master couples therapist Terry Real, RLT incorporates perspectives and skills from systems therapy, feminist therapy, and coaching, together with current evidence-based modalities, to provide therapists with an innovative way to approach couples work that delivers rapid, dramatic, and lasting results.
RLT will disrupt your long-held beliefs on what couples therapy is and introduce you to a whole new perspective.
Here's what you can expect from your work when you certify in RLT…
1

You'll take sides

Therapists typically remain neutral, but in RLT, we aren't afraid to take sides. Not all relationships are 50/50. Some are 70/30. Some are 99/1. You'll learn to explicitly side with the disempowered partner to restore balance in the relationship. 

2

You'll heal trauma in the presence of the partner

In traditional therapy, trauma work is done individually. But uncovering this type of vulnerability in the partner's presence helps people go deeper. It also builds empathy as the other partner begins to better understand the behaviors they've been subject to for so long.

3

You're equal to your clients

No more pressure to be above your clients as an expert, nor are you simply a facilitator. In RLT, we're right in the thick of it with our clients. You'll learn to step out from behind the mask of professionalism and share your own experiences of relational living to motivate and build trust.

4

You'll be compassionately direct

In RLT, we're upfront in telling clients the truth about the dysfunctional stances they have learned and how they are showing up in their relationships. You'll learn to lovingly confront clients and tell them what to do in certain situations so they can have a corrective emotional experience with their partner.

5

You'll teach skills

The nurture that traditional therapy offers isn't sufficient on its own to provoke lasting change. You'll learn to focus on educating your clients with the essential skills to repair and sustain intimacy so they can continue cherishing their relationship for life.
Ready To Start Your Journey to RLT Certification??
Click below complete the application form and we'll reach out to you to confirm your next steps. 
Meet Your Teachers
You'll receive the highest level of teaching, coaching, and guidance from Terry Real and his faculty of expert RLT therapists and educators.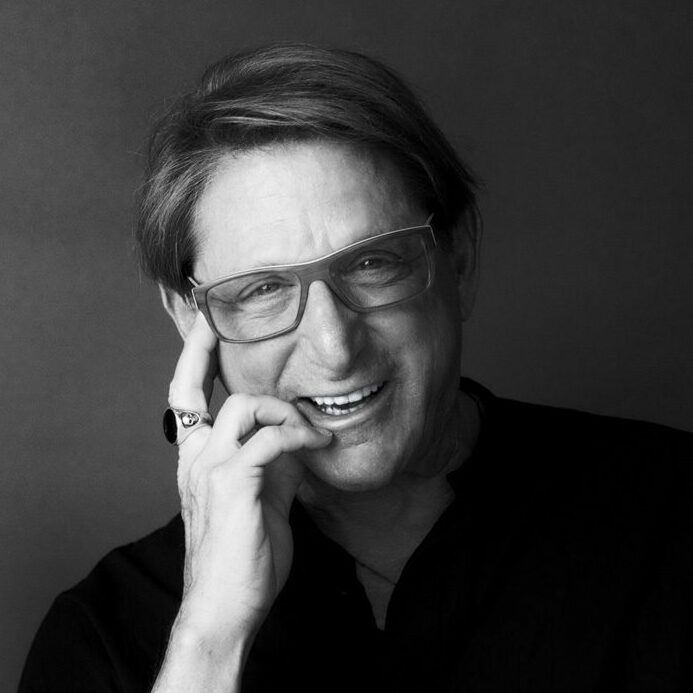 Terry Real, LICSW, New York Times Bestselling Author, and the Founder of RLT
Terry Real is an internationally recognized family therapist, New York Times bestselling author, and sought-after speaker. 
A former senior faculty member of the Family Institute of Cambridge in Massachusetts and a retired Clinical Fellow of the Meadows Institute in Arizona, Terry is renowned for his ability to save couples on the brink of divorce using the progressive approach he created, Relational Life Therapy. RLT equips people with the powerful relational skills they need to cultivate meaningful connections—to themselves, each other, and the planet as a whole.
Via his esteemed training school, the Relational Life Institute, Terry has trained thousands of relationship professionals in his RLT method to date. 

His original insights on couples therapy, relationships, and men's issues have been featured in outlets from Psychotherapy Networker and Forbes to The Today Show and The New York Times.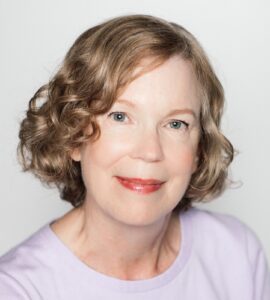 Cathy Hill, Licensed Psychologist in Private Practice, Vancouver, Canada
I began training in RLT in 2010 and after my first bootcamp experience was determined that Terry teach others how to do it. I hassled him until he let me help him set up advanced training for his senior therapists, which led eventually into the role of Director of Training. I am trained in the 'scientist-practitioner' model, and very keen on getting RLT 'evidence-based,' which requires excellence in training in order to translate into excellence in practice.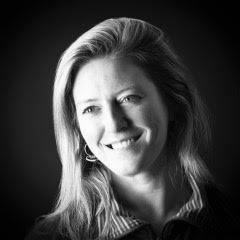 Anna Sterk, LMFT in Private Practice, St. Paul, Minnesota
Learning how to build and sustain healthy relationships has been the journey of Anna's life, and not always an easy or straightforward path. It was life changing for Anna to build on the personal work she was doing when she started studying with Terry Real in 2012, and it is an honor for her to pass along what she has learned to clients and through teaching the relational skills in bootcamps, practicums, and mentoring.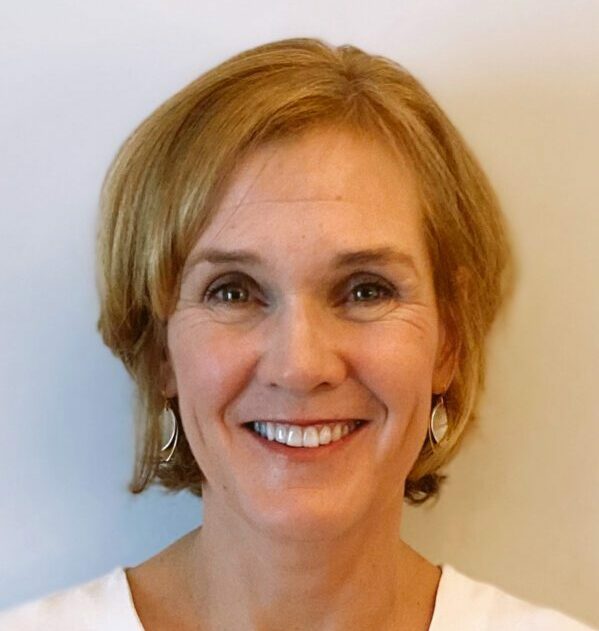 Bonny E. Slim, LMFT in Private Practice, West Hartford, Connecticut
Bonny started training in RLT in 2012, and has participated in most of the courses that Terry has offered since then. Through co-facilitating several Relational Bootcamps, Bonny discovered how transformative the group experience can be. She anticipates the impact that the practicum groups have for participants will be equally valuable. Her favorite aspect of RLT is the awareness that practicing relational skills in our own lives is essential to be able to authentically share/teach these skills to others.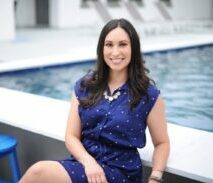 Desirae Ysasi, LPC-S in Private Practice, San Antonio, Texas
Desirae has been a licensed therapist since 2006 and a certified Relational Life Therapist since 2018. The road to RLT certification began as a desire to learn more about her passion for couples work and ended as a completely transformative experience for herself and her own relationship. Desirae is thrilled to enter into this relational revolution with her fellow faculty members bringing full-respect living to a whole new generation of therapists and clients.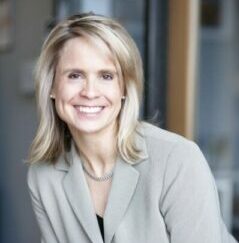 Julie Rudiger, LCSW, Private Practice, Denver, Co area
Julie has been a licensed therapist since 1993 and was introduced to Terry Real's Relational Life Therapy in 2008. She became certified in 2010, and since then, her practice and personal life has transformed. Julie loves the value of full respect living, which is the tenant of RLT. Teaching clients and therapists the model remains the central focus of her practice. She loves the role of "coach" in teaching the skills. Julie believes most couples and individuals just need the education and tools to better care for themselves and their partners and families. She is also co-leader of the Relationship Boot Camp in Denver, helping individuals and couples learn the skills in a two-day intensive workshop.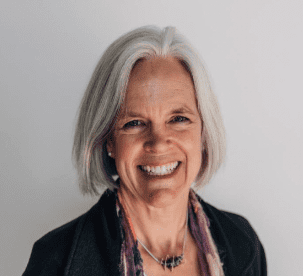 Kate Harris, PhD in Private Practice, Dover, New Hampshire and PSYPACT
Kate is a Clinical Psychologist and a certified Martha Beck, North Star Coach. In 2015, she watched Terry Real work with five couples and was committed to becoming an RLT therapist, in part, because RLT honors "the worth and dignity of all people" and aligns clearly with Kate's values. Attending Terry's Bootcamp in 2017 with her husband gave them tools that they use to stay close to each other and deepened their 32-year relationship. Kate became an RLT certified therapist in 2018 and is excited to join the faculty and share what she has learned.