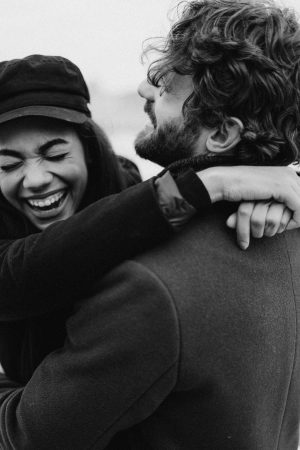 Who we are
The Relational Life Institute – https://relationallife.com
Comments Shared  
When visitors leave comments on the website (listed above), we collect the data shown in the comments form, and any other members of the site and platform may view the comments shared. Visitor comments may be checked through an automated spam detection service.
We do not share your data.  
Workshop Participation and Authorization Agreement
Please Read Carefully
As part of your attendance of the course or training you are purchasing now, that will be conducted by Terry Real, Real Relational Solutions, Relational Life Institute (collectively, "RLI"), you hereby irrevocably and unconditionally agree and acknowledge the following:
Since the recordings of this course/training will be available to future students, it's important for you to know that if you decide to display you face, ask questions and comment, you will be included in these final recordings. (SPEAKING ON CAMERA IS OPTIONAL, NOT REQUIRED)
RLI will receive remunerations from registrants of this course/training.

 

The recordings of the course/training will be for Terry Real, and RLI's private and professional training use. Any use and/or disclosure of the Recordings will be without your further consent or any royalty, payment, or other compensation to you.

 

Appearing on camera is completely optional, you may keep your audio and video off the entire time.
You are not required to disclose any health information about yourself or family members, etc., but if you do, you authorize and permit RLI and its agents to record by audio and video such health information (the "Health Information"). 

 

You understand and authorize the other registrants of this course/training to observe on a live basis and the future students of the RLI training materials to review the recorded Health Information thereafter.

 

You have the right to revoke the authorization to disclose the recorded Health Information at any time, prior to use or disclosure by RLI or its agents, employees, and representatives for such purposes, and except otherwise where uses or disclosures have already been made in reliance on this authorization. To affect this revocation, you must do so in writing and send it to customerservice@relationallife.com.

 

RLI is and will be the sole and exclusive owner of all right, title, and interest in and to the Recording, including all copyrights and other intellectual property rights therein, in perpetuity throughout the universe. 
This authorization shall terminate ten (10) years from the date of my attendance of the course/training unless revoked prior to such date.

 
Privacy Statement
RLI's policy is to protect each course/training participant's privacy and confidential information, including Health Information, subject to and in accordance with this Agreement, and applicable law. You agree to respect the privacy of the other participants of the course/training and keep anything said within the context of the discussion confidential. 
Medical Disclaimer
THE INFORMATION PROVIDED THROUGH THE COURSE/TRAINING, THE RLI WEBSITE OR ANY OTHER RLI RELATED SERVICE IS NOT INTENDED TO DIAGNOSE, TREAT, CURE, OR PREVENT ANY MEDICAL CONDITION. RLI EXPRESSLY DISCLAIMS ALL LIABILITY WITH RESPECT TO ACTIONS TAKEN OR NOT TAKEN BASED ON ANY OR ALL OF THE INFORMATION PROVIDED IN THE COURSE/TRAINING, THE INFORMATION IN THE COURSE/TRAINING AND ON THE RLI WEBSITE IS FOR EDUCATIONAL AND INFORMATIONAL PURPOSES ONLY, NOT INTENDED AS MEDICAL ADVICE. THE INFORMATION DOES NOT CREATE, NOR IS IT INTENDED TO REPLACE, AN ONGOING RELATIONSHIP WITH A THERAPIST OR OTHER QUALIFIED HEALTH CARE PROVIDER. ALWAYS SEEK THE ADVICE OF YOUR PHYSICIAN OR OTHER QUALIFIED HEALTH CARE PROVIDER WITH ANY QUESTIONS YOU MAY HAVE REGARDING A MEDICAL CONDITION INCLUDING PRIOR TO IMPLEMENTING ANY INFORMATION PROVIDED IN THE COURSE/TRAINING, ON THE RLI WEBSITE, OR THROUGH ANY OTHER RLI RELATED SERVICE.