Relational Parenting: Working Like a
Team

To Raise Connected Children
Learn how to set limits with compassion, effectively build your child's self-esteem, and form a robust parental team in this 5-module online course from leading family therapist Terry Real. This course is pre-recorded, you will receive instant access and may go through it at your own pace.
Parent With
Confidence, Compassion,

and

Connection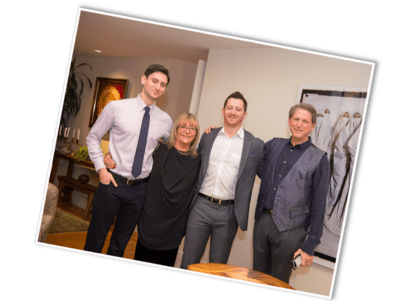 Parenting is a tough job. There's no such thing as the perfect parent, but often, it can feel like we're always getting it wrong…
Do you have a hard time saying no to your child? The thought of seeing them upset hurts you deeply.
Are you struggling to contain your child? No matter what you do, they're a live wire that you just can't reign in.
Perhaps you and your partner can't agree on a parenting strategy, finding yourself at loggerheads over even the most minor decision.
Or maybe your child is starting to exhibit difficult behaviors—screaming until they get their way, refusing to listen to you, lacking consideration for others… and you can't figure out a) where it came from or b) how to stop it.
Whatever parenting challenges you face, the good news is that you're not alone, and you can overcome them.
In this powerful 5 session course, renowned family therapist Terry Real will teach you the essential skills you need to parent with confidence and compassion to raise connected, considerate children. 
The course is split into five modules, with one pre-recorded 90-minute session dedicated to each.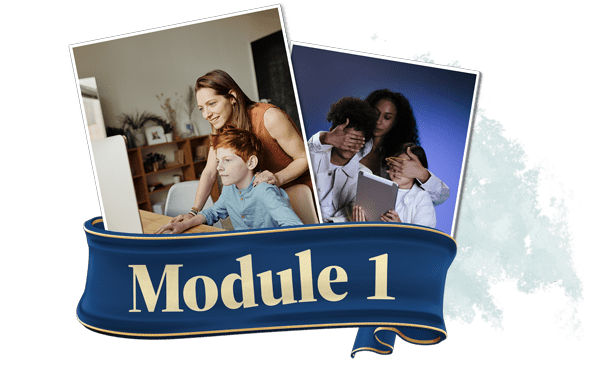 Steering

on Ice:
You Cannot Control Your Children
The 3 hallmarks of good parenting

Why you can't directly control your child, only the environment around them

Why you shouldn't focus on a child's performance and what to focus on instead

How to compassionately supply the negative consequences of your children's difficult behaviors

The importance of repair in familial relationships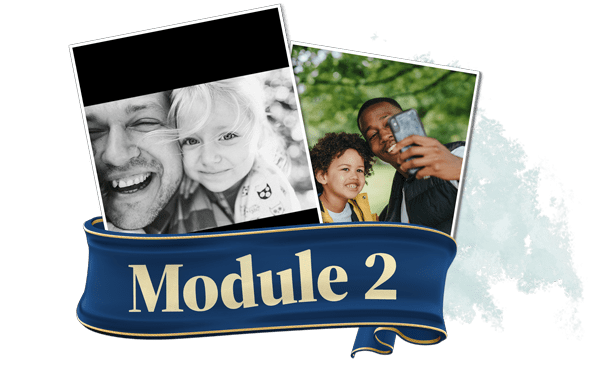 Building

Healthy Self-Esteem in Our Children
How healthy self-esteem is built from the inside-out, not the outside-in

What healthy self-esteem looks like and how to teach it to your child

The 3 kinds of unhealthy self-esteem

How false empowerment hinders children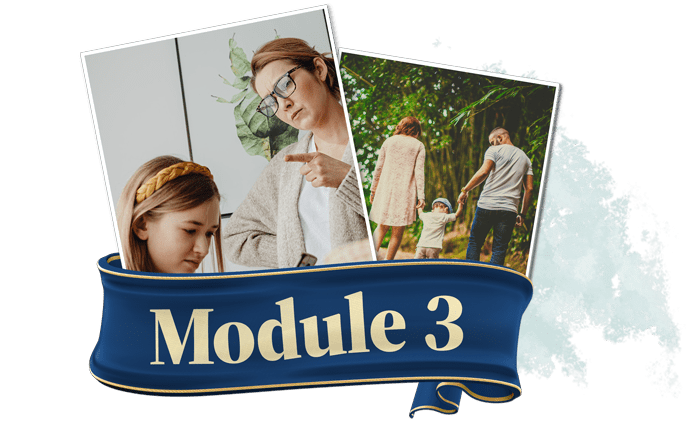 Setting

Limits
With Compassion
How to empathetically set limits that children respond to

The power of "If…, then…" statements to help children understand limits

Why you must be willing to watch your child hurt (not physically) as they learn the consequences of their challenging behaviors

The promise of return and why it's vital when setting limits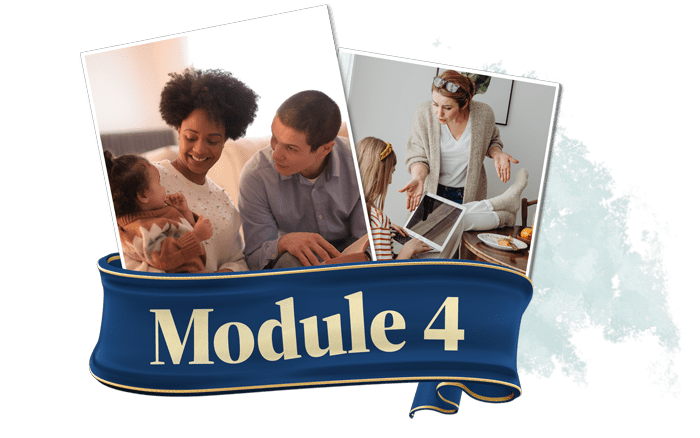 How

Your Childhood Affects Your Parenting Style
How your relationship with your parents has influenced your parenting style

How family dysfunction rolls from generation to generation and how to stop it

How to boost your own self-esteem to act as a role model for your child
Why it's in your child's best interest to nurture your couple's relationship

How to get on the same page as parents and present a united front to your children

The importance of allowing your children to see the resolution if they see you fight

What "parental hell" is and how to work through it with your partner
Who
Is Relational Parenting

For?
The lessons, insights, and skills inside this course apply to children of all ages, from toddlers to teenagers. Parents seeking to build a more open, trusting, connected, and constructive relationship with their children will find this course immensely beneficial. 
Therapists studying the Relational Life Therapy model will also find the techniques useful in helping them practice what they preach as RLT therapists.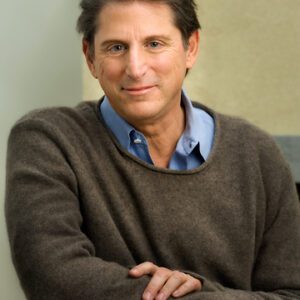 Terry Real is an internationally recognized family therapist, speaker, and best-selling author. Terry founded the Relational Life Institute (RLI) to provide workshops for couples, individuals, and parents and a professional training program for clinicians wanting to learn his Relational Life Therapy (RLT) methodology.
Terry is the best-selling author of  I Don't Want to Talk About It: Overcoming the Secret Legacy of Male Depression (1997), the straight-talking How Can I Get Through to You? Reconnecting Men and Women (2002), The New Rules of Marriage: What You Need to Make Love Work (2008), and most recently, the New York Times best-seller, Us: Getting Past You and Me to Build a More Loving Relationship (2022). Terry knows how to lead couples on a step-by-step journey to greater intimacy — and greater personal fulfillment.
A senior faculty member of the Family Institute of Cambridge in Massachusetts and a retired Clinical Fellow of the Meadows Institute in Arizona, Terry has worked with thousands of individuals, couples, and fellow therapists. Through his books, RLI, and workshops, Terry helps women and men, parents and non-parents, to help them create the connection they desire in their relationships.
His ideas on men's issues and couple's therapy have been celebrated in venues from Good Morning America, The Today Show, and 20/20 to Oprah and The New York Times.
The Relational Life Institute grew out of Terry's extensive and empathic experience. He has trained thousands of therapists who have benefited from a whole new perspective on working with couples and individuals. RLT teaches people how to make their relationships work by providing products and services designed to teach the principles of Relational Life so that everyone can enjoy full respect living and craft a healthy life legacy.
Leading Figures

on Terry Real
"When I need advice, I call Terry Real. His decades of clinical experience, research, and wisdom are invaluable to my patients, colleagues, and friends."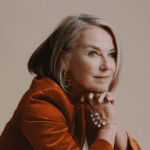 New York Times bestselling author and podcast host of Where Should We Begin
"Real's approach teaches us how to step outside of the culture of individualism and embrace our interconnectedness. We can use it to heal a single relationship and to shift our collective culture."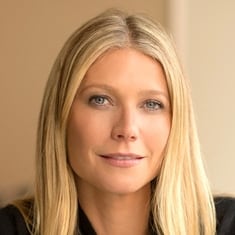 "Terry helps reawaken couples who seem trapped in a long-term stalemate and allows them to move toward growth and fuller Selfhood."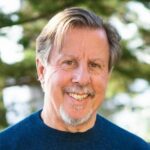 originator of Internal Family Systems
What
Others Say

About Terry's Teaching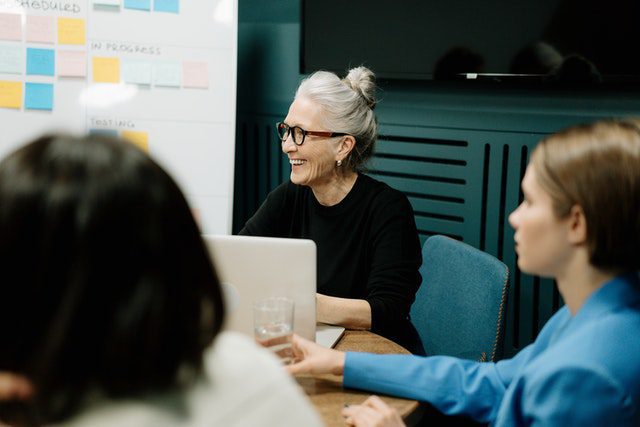 "Terry Real helps overturn old-fashioned, confining roles and opens up a treasury of hope for lasting and exciting intimacy for couples everywhere."
— Edward Hallowell, M.D., author of Crazy Busy
"Some of the things I love about Terry Real and his work are the practical steps, down-to-earth guidance and his model of having the courage and respect to be honest with couples when one partner is behaving in a way that needs to be addressed first."
— Rachel M.
"Terry, you are an absolute gift to the the mental health community. "
— David Feder, MSW, RSW, CSAT, Close Connections, Toronto, Ontario, Canada
"Before learning Terry Real's model I'd work with couples to problem-solve their dilemmas of the day. I always had misgivings about the long-term potential of my work because I didn't know how to move in deeper to address with them their relational processes. Now, having Terry's model for teaching clients healthy relating, I have guidelines to help them perform the modest miracle of personal transformation on a permanent level. "
— R.D.
"You have lots of ideas that are very useful with couple work – particularly with the male client. I love your stuff about gender discourses and boundaries, asking clearly for what you need from your partner."
— Claire O
How Much Does
Relational Parenting Cost?
Choose the single payment option or easy payment plan: We're confident you'll be happy with the Relational Parenting. However, if you are not 100% satisfied with your purchase, simply contact us at support@terryreal.com within 48 hours.
Q: I'm a therapist—will this course be useful for me?
Yes! We encourage anyone studying to become an RLT therapist (or thinking about it) to take all of Terry's courses. It will teach you to practice what you preach as an RLT therapist, helping you to live relationally in your own life and truly understand the impact of the model. 
Q: How long is the course?
The course is 7.5 hours long in total of five 90-minute sessions.
Still have other questions?