A free copy of the RLT Certification Guide has been sent to the email address you provided.
Please check your inbox.
Thank You For
Requesting

More Information About the RLT Certification.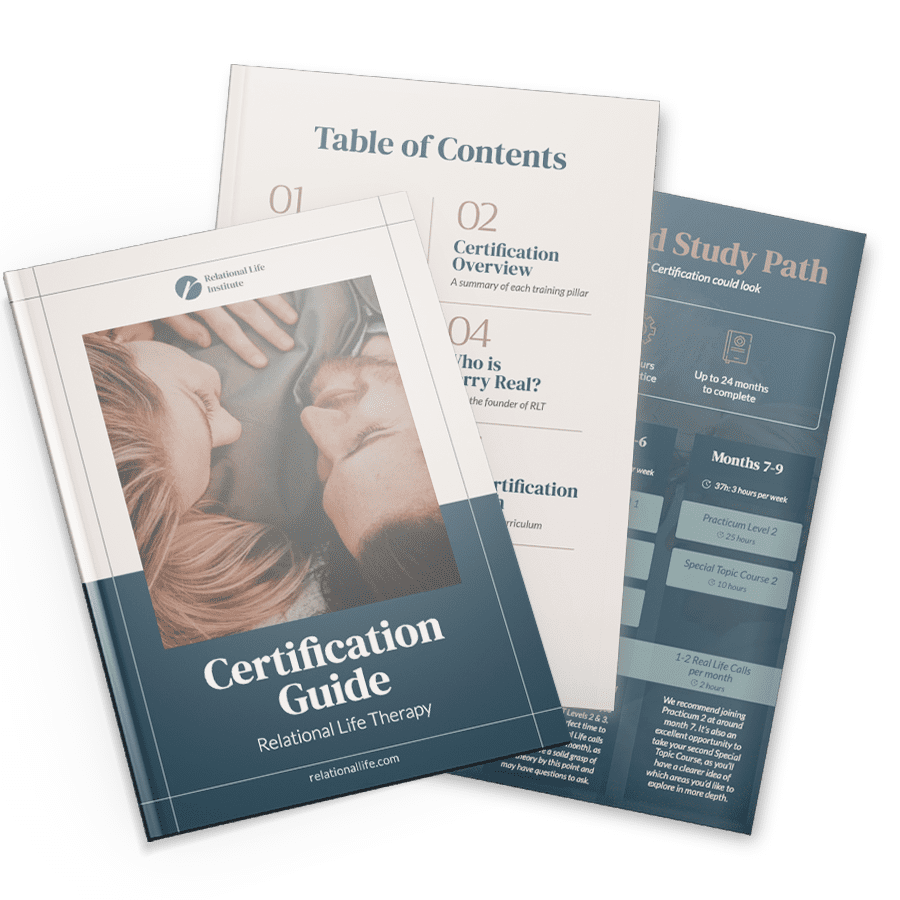 Step 1: Check your inbox
Search for an email from Terry Real with the subject "The RLT Certification Guide" which contains your link to the guide. Please check your spam/junk folders, too. 
Step 2: Read the Guide
Find a quiet 20 minutes when you can read through the guide and digest all of the information, from the full curriculum and recommended study path to graduate success stories and pricing.
Step 3: Join the Certification 
If you're ready to apply, or have more questions, complete the application form and a member of the team will reach out to you. There's no obligation to enroll by applying, but it's the perfect opportunity to get the answers any questions you may have after reading the guide.
Ready to Get
Started

Now?
Want to skip the steps above and start your journey to becoming an RLT Certified Therapist?
Click the button below to go straight to the application form.