– Observe the mastery of Relational Life Therapy creator, Terry Real
A
Unique Opportunity

to Take Your Couples Work to the

Next Level
Witness the powerful RLT model used to its full potential in the two-day Couples Experiential workshop.
The next Couples Experiential is 10-11 November, 2022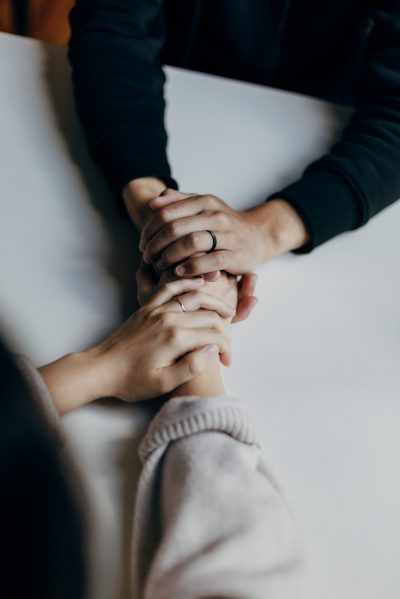 "Observing Terry was extraordinary, powerful – lives changed, including, perhaps, my own. The 'debriefing" was essential. Amazing training!"
— Amy W., MFT, Detroit, MI
What Is
the Couples

Experiential

Observation?
An immersion course with a master teacher
See the true power of the RLT model unfold before you as you observe Terry Real—the creator of Relational Life Therapy (RLT), the revolutionary approach to couples therapy—work with five couples (spending up to two hours per couple) over two days. You'll have space for invaluable Q&A with Terry throughout the day to understand the art behind the mastery.
Observing the Couples Sessions
Known for his straight-talking, no-nonsense style, Terry disarms with humor, warmth, and compassion. Using his powerful RLT techniques, Terry leads each couple, with extraordinary speed and precision, toward unlocking greater intimacy, connection, and closeness in their relationship. You will observe him working intensively with one couple at a time, then watch as he encourages the other couples to engage and provide feedback to the couple who has just done their work
The results are often nothing short of remarkable as each couple opens their hearts, and the group's power grows. Some couples go from good to great, some pull back from imminent divorce, changing patterns that have plagued them for years. Previous participants have described the workshop as riveting, deeply moving, funny, and sensible. Many couples and individuals visibly, substantially, and permanently transform.
"I love sending my clients to this workshop which never fails to accelerate my work. My clients always come back changed, moved, and grateful."
— Lyn J., MSW, Albuquerque, NM
Discuss. Debrief. Deconstruct
There will be dedicated time at lunch and the end of the day for in-depth discussions and Q&A with Terry and your fellow observers.
These debriefs are extremely helpful for deepening your understanding of effective couples therapy, uncovering new approaches to challenging issues, and helping you get more from your own work with couples.
For Therapists Looking To Amplify Their Work With Couples
Whether you're already an RLT certified therapist or are brand new to the RLT model, observing the Couples Experiential can help you enhance your skills.
You will learn how to:
"We are both in good spirits. I cannot thank you enough for such a thoughtful, provocative experience. I learned so many skills and gained such insight into making our marriage better. This evening Phil and I are having a planning session and will listen to your tapes together. I thank you for an experience that has already improved our relationship considerably."
— Lisa, workshop participant
Meet
your teacher,

Terry Real
Terry Real is an internationally recognized family therapist, speaker, and best-selling author of five books. Terry founded the Relational Life Institute (RLI) to provide workshops for couples, individuals, and parents and a professional training program for clinicians wanting to learn his Relational Life Therapy (RLT) methodology.
A senior faculty member of the Family Institute of Cambridge in Massachusetts and a retired Clinical Fellow of the Meadows Institute in Arizona, Terry has worked with thousands of individuals, couples, and fellow therapists. Through his books, RLI, and workshops, Terry helps women and men, parents and non-parents, to help them create the connection they desire in their relationships.
With 40+ years of clinical experience, Terry knows how to lead couples on a step-by-step journey to greater intimacy and personal fulfillment. Known as "the turnaround guy," he has a history of transforming relationships that are "on the brink."
His ideas on men's issues and couple's therapy have been celebrated in venues from Good Morning America, The Today Show, and 20/20 to Oprah and The New York Times.
The Relational Life Institute grew out of Terry's extensive and empathic experience. He has trained thousands of therapists who have benefited from a whole new perspective on working with couples and individuals. RLT teaches people how to make their relationships work by providing products and services designed to teach the principles of Relational Life so that everyone can enjoy full respect living and craft a healthy life legacy.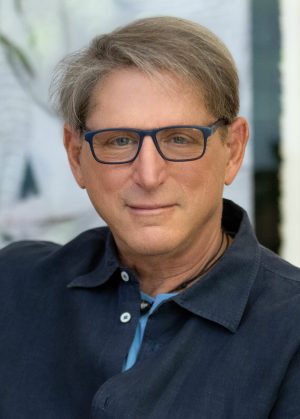 Frequently Asked
Questions
Please note: As a therapist, you are invited to observe only and won't be participating in the couples sessions or group feedback.
Q: Where do the Couples Experientials take place?
Q: How much does it cost to attend as an observer?
The price for two days of observation is $300 per person. 
Q: What are the workshop hours?
Generally, the workshop begins at 10 am Eastern Time each day, and the couples sessions finish at 4:00 pm. Terry invites observers to remain with him during lunch and for another 45-60 minutes at the end for the Q&A. However, as this is a live workshop, timings may vary.
Q: What if I miss one of the observations?
If you're unable to attend the live workshop, the replay will be available to watch between November 3-4, 2022. Please note, CEUs are only available for those who attend the live session.
To enroll in the full certification program, email us at institute@relationallife.com ​
Q: Is the workshop eligible for Continuing Education Units (CEUs)?
12 CEUs are available to therapists for an additional $40 fee. Please be aware this purchase is separate from your registration fee of $300 and will be offered only after the event.
Q: Do I have to participate in the couples work and feedback?
No, you will be muted during the couples sessions and group feedback. This will help you get the most out of your observation. You will be able to discuss the sessions at length and ask questions during the dedicated Q&A with Terry.
Q: What is Relational Life Therapy?
Relational Life Therapy (RLT) combines the most effective techniques from multiple therapies to create a state-of-the-art, integrated method to powerfully heal relationships. RLT breaks many of the rules of traditional therapy to go deep quickly and help clients make rapid and significant changes.
Using a range of powerful diagnostic and transformative tools, RLT helps people to first reconnect to themselves—their feelings, needs, and desires—to build a stronger, more intimate connection with their partner.
Q: Is The Couples Experiential part of the Certification Program?
The Couples Experiential forms part of the new Relational Life Therapy certification program which includes in-depth, hands-on practical training to elevate your skills as a couples therapist—you'll also receive a listing on our website.
To enroll in the full certification program, email us at institute@relationallife.com ​
Register for the
November 3 - 4

Couples Experiential and Take Your Couples Work to the Next Level